It's no surprise that Himachal Pradesh is one of the most famous mountain tourist destinations in the Himalayas region of northern India. Valleys, mountains, ancient monasteries, historical sites, lakes, and mountain passes all play an essential role. No matter what kind of adventure you're seeking, a Himachal Pradesh vacation will deliver. It leaves you with priceless memories that you will cherish for the rest of your life.
Here is a list of Hotels from MyTravaly.com.
1. Blue Sky Camp
Blue Sky Camp is just a natural setting where you and your family can unwind and enjoy some time away from home. It is an excellent camp for those who want to experience nature up close. It's one of the few camps in Manali where you can relax and take advantage of your trip to Manali without having to worry about your comfort. They provide their vehicle. Book Now
2. Sarthak Regency (Centrally Heated & Air Cooled)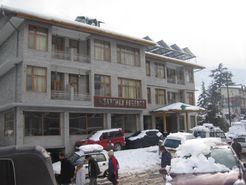 A 25-minute drive from Manali town, Sarthak Resorts is located at 1,950 metres above sea level. Guests can enjoy the lush greenery and snow-capped Western Himalayas from the hotel's cozy rooms with balconies. The hotel's restaurant serves up a delicious meal to guests. Sip your tea and take in the view of the mountains or river while you sip it.
The Tibetan Monastery is a short 2.1-kilometre walk from the inn. Book Now
3. Shrinath Snow Touch Resort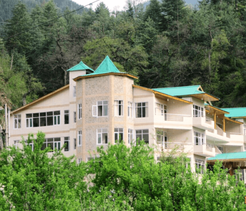 This charming place has everything you'll need for a memorable stay. It is made explicitly with keeping travellers in mind. It encompasses a cozy bedroom with crisp linens and a plush mattress: Shrinath Snow Touch Resort is the ideal vantage point for mountain scenery. Book Now
4. Hotel President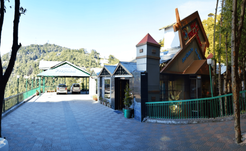 Hotel President is situated on Panchpulla road, a short distance from Dalhousie's world-famous Boating Point. Because of its proximity to popular tourist attractions like Gandhi Chowk, the property has a distinct advantage. The President Hotel is very well-liked by tourists. Book Now
5. Junglaat Ecorganic Stays & Experiences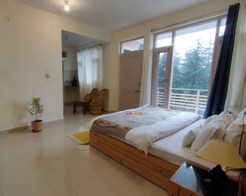 Himachali and Tibetan influences are relevant throughout the lodge, including the rooms featuring delicate Thangka paintings, traditional Kullu shawls, and a kitchen that serves Kangra-inspired cuisine. From tastefully decorated rooms, you may be able to see the Himalayan cedar forest. There is an à la carte menu and an American-style breakfast available at Junglaat Ecorganic Stays & Experiences. Book Now
6. The Rama's Manali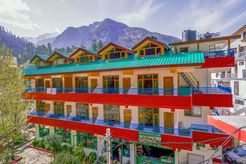 Manali's, Hotel the Rama's is a popular choice for budget-conscious travellers and vacationers alike. Near Hidimba Devi Temple in Manali, The Rama's offers accommodations with garden views. The Rama's offers a breakfast à la carte every day. Book Now
7. Incredible Guest House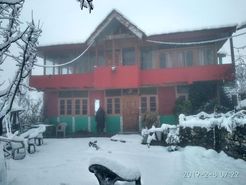 Astonishing Guesthouse Jibhi is a good choice for guests looking for a guest house. As a result, guests have a positive experience and are satisfied with the hotel's service every time. This hotel is in a fantastic location, so guests can make the most of their stay by doing whatever they want. Book Now
8. Jakhu Vibes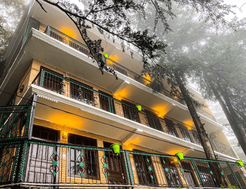 British colonists built this church, making it the second-oldest in all of north India's Christian communities. It will provide you with "Jhakoo vibes," which will not only make your stay enjoyable but will also allow you to discover all of Shimla's hidden and beautiful aspects that are rarely discussed. Book Now
9. Hotel Satkar Residency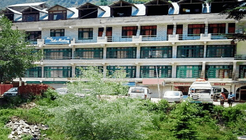 This modest hotel on the banks of the Manaslu River is just a 15-minute walk from the Hindu shrine of Manu Temple, located high in the Himalayas. Every morning, guests at the Hotel Satkar Residency can enjoy a complimentary continental breakfast. The area is well-known for its cycling, and the lodging offers bike and car rental services.
10. Manali Heights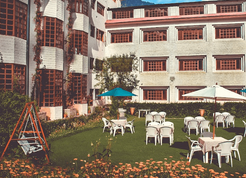 Manali Heights is an excellent Manali 4 star hotel option for those seeking a luxurious stay. Log Huts Area is where you'll find it. It is widely respected as one of the best in Manali. The hotel is close to some of Manali's most popular tourist attractions and landmarks. The Siyali Mahadev Temple is amongst the most popular tourist destinations in Manali Heights (850 meters). Book Now
11. Hotel Anuj Regency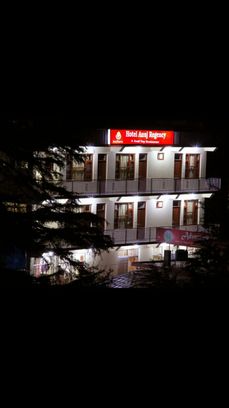 HOTEL ANUJ REGENCY in Dharamshala, Himachal Pradesh, has a terrace about 4.3 miles from HPCA Stadium. Recognized for the warmth and friendliness of its employees and executives. It is by far the most popular option among tourists. Book Now
12. The Grand Welcome Hotel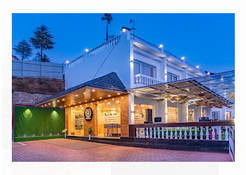 Shimla's outer cuts have a hotel perched on a hilltop with a 180-degree view of the mountains and forest. It's only 12 kilometres from the city centre, so you won't have to deal with traffic or crowds. From the property, one can take in the scenic view and tranquilly or walk through the nearby jungle. Book Now
13. The Manali Inn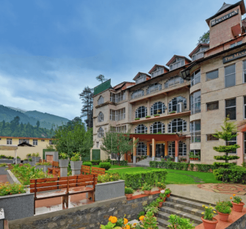 Near the Beas River, you'll find the Manali Inn. There is a beautiful garden on the property, and there is also a fitness centre. Guests can enjoy a day at the spa or a massage while at the hotel. The in-house disco, Club Jhoom, caters to guests who want a night on the town. A variety of international cuisines are available at the hotel's in-house restaurant, Monal. Book Now
14. Hotel Baljees Regency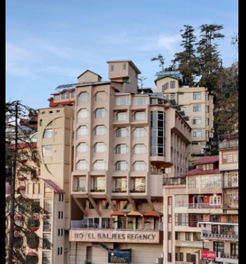 If you're planning a trip to Shimla, staying at the Hotel Baljees Regency is a great idea. Fingask Estate is where you'll find it. This hotel is one of the best in Shimla, and for a good reason. The property has a significant advantage in location and accessibility to the city's major transit hubs. Book Now
15. Sagrika Resort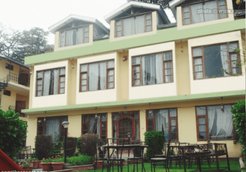 Sagrika Resort Dalhousie offers a fitness centre and panoramic views of the surrounding nature and is centrally located on The Mall at Court Road. As for dining options, guests can choose from various cuisines at both the Garden Retreat and the Seven Spices Restaurants. Book Now
This story is written by Amey Mohite, Content Writer, MyTravaly.