Attracting visitors from all over the world, Hyderabad is known for its ancient structures, delicious biryani aromas, and bustling streets. However, the other fashionable and happening section of the city has swanky multiplexes, expansive shops, cool bars and clubs, and upmarket restaurants to tempt you away from this antiquated portion of the city.
Visitors to Hyderabad are frequently taken aback by the sheer number of things to see and do as soon as they step outside their hotels.
Here are some of the best deals if you book your stays through MyTravaly.com.
1.
Challas KM Mansion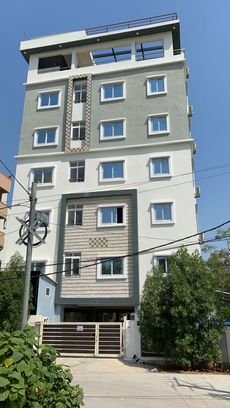 The Challas KM mansion in Kondapur is a place to stay. There is a flat-screen TV and a private bathroom in each room. Guests may take use of a 24-hour front desk and room service at this establishment. Hyderabad is ten kilometres away from the lodging. At a distance of 26 kilometres from the Challas KM Mansion, the nearest airport is the Rajiv Gandhi International Airport.
2. Hotel Pratz Inn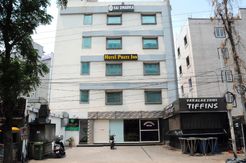 In spite of the commotion outside, the Hotel Pratz Inn assures guests a tranquil and comfortable stay at a reasonable price. The Pratz Inn's air-conditioned rooms have a television with cable/DTH, an ironing board upon request, round-the-clock room service, and bathrooms stocked with high-quality amenities.
3. Metro Lodge Charminar
This charming property has everything required to make your stay memorable. it is exclusively designed with travelers requirements in mind. it encloses a comfortably furnished bedroom, with a snuggly bed covered with spotless linen. to make your stay hassle-free.
4. Hotel New White House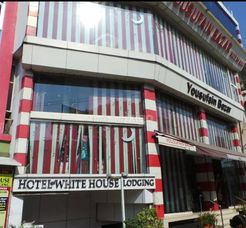 On a shopping street and catering to indian nationals only, this no-nonsense hotel is a 7-minute walk from hyderabad train station, 3 km from hilltop birla temple and 4 km from salar jung museum. breakfast, lunch and dinner are available, as are parking and wi-fi. couples must be married to book.
5. New Hotel Suhail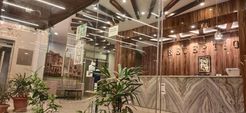 Guests from all around the world have been staying at the new Suhail Hotel. Offering a peaceful retreat in Abids, New Hotel Suhail is located just below the famous General Post Office. A short walk from the city's most major business and commercial districts, this hotel is in an ideal location.
The apartments, although being in the middle of a bustling metropolis, are surprisingly peaceful.
6. Hotel Central Park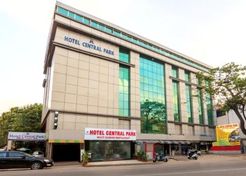 In the Indian hospitality industry, Hotel Central Park is regarded as a breath of fresh air. Located in the Old M.L.A. Quarters, Hyderguda, Hyderabad, Hotel Central Park opened its first Hyderabad hotel on June 6, 2009. Hotel Central Park will become a popular destination for both domestic and international tourists and guests thanks to its impeccable service and top-notch facilities.
7. Veeraj Suites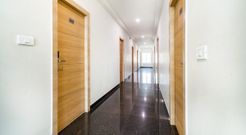 Veeraj Suites, a luxury hotel in Hyderabad, promises guests a memorable stay thanks to its excellent accommodations and in-house restaurant. The hotel's well-appointed rooms feature all the classic conveniences for a relaxing stay. The Inorbit Mall and Ikea Store, two of the most popular shopping destinations in the area, are within a four-kilometer radius.
At the in-house restaurant, you can enjoy authentic flavours and delectable delicacies.
8. Hotel Alekhya Residency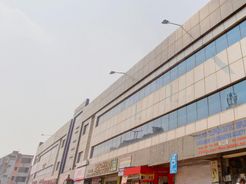 Alekhya Residency is one of the best budget hotels in Hyderabad, thanks to its clean and hygienic rooms, regular disinfection, and proximity to the city's major attractions, including Lumbini Park, NTR Gardens, and the Buddha Statue.
9. Anjani Mansion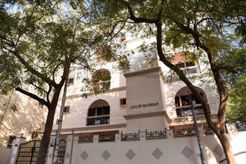 Anjani mansion is situated in Hyderabad, 4.1 km from City Centre Mall, and features a garden, a terrace, and a shared lounge. Room service and a shared kitchen are among the amenities available at this property. Family rooms are available in the guest house. Air conditioning, a seating area, and a television with cable channels are included in every room at the guesthouse.
Each room at anjani mansion comes with a set of linens and a set of towels.
10. Prowell Hotel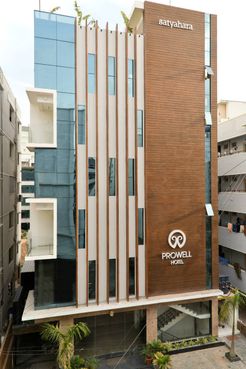 They are the best business hotels in India, multiple award winners, and the most trusted chain of budget hotels in Hyderabad, Prowell Hotels Pvt Ltd. When you're looking for a place to stay while on vacation or business, Prowell is an excellent option. As a result, it is an excellent choice for both leisure and business travelers.
At Prowell, we strive to build positive relationships with our guests by paying attention to the little things that go a long way toward making their stay as pleasurable as possible.
11. Hotel Luxury Villas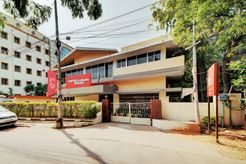 If you're on the hunt for a villa in Hyderabad, LUXURY VILLAS is an excellent option. Begumpet is where it is located. In terms of overall quality, this is the best choice. The property has a great location advantage and is easily accessible to the city's most important transportation hubs. From LUXURY VILLAS, Begumpet Railway Station is one of the most popular destinations for travellers (1.5 kms).
The Villa is located close to a number of Hyderabad's most popular tourist attractions and other points of interest.
12. Cyber Heights Hotel

Take advantage of the air-conditioned double-bed guest rooms and on-site caretaker at Hyderabad's Cyber Heights for a comfortable stay. On-site, there's a private lawn for guests to unwind on. There are cultural shows and events in Shilparamam, only 850 metres away. Guests have free use of the property's WiFi.
MyTravaly.com provides you with the best deals when booking your hotel reservations via mobile app.
This story is written by Amey Mohite, Content Writer, MyTravaly.