Pilgrimage site in our country carries a lot of importance in the hearts of people. Every year thousands and lakhs of people visit to these spiritual places to attain mental and health peace. Praying and seeking blessing from God is one of the most important things to do in our life. It is believed that praying to God give us energy to solve all our problems.
Tirupati is a city in the state of Andhra Pradesh and is situated on the top of the hill of Tirumala city. The original name of the pilgrimage site is Sri Venkateshwara Temple. It attracts lots of visitors from in and around the country. The deity here is known as Balaji the saviour of the people.

In today's time, Tirupati has developed a lot in terms of tourism and infrastructure. You can find developed transportation, amenities, well maintained and hygienic surroundings. Other than the Balaji temple you can also visit attractions nearby such as museums, gardens, food street and much more.
Book your accommodation from the list of hotels given below.
Hotel Sri Ajantha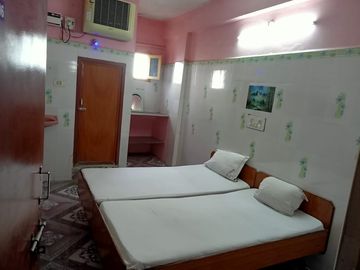 This hotel is situated just 4 km from ISKCON. It offers 24x7 assistance service. All rooms are equipped with classic amenities, the restaurant inside the hotel provides different varieties of food. Additional facilities include a travel desk, car rental service and medical service. The best part of this hotel is situated 15km from Tirupati International Airport. Book Now
Sravanthy Inn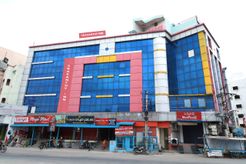 Sarvanthy Inn is a lounge hotel that can accommodates more than 50 guests at a time. It offers you free private parking, wifi, seating area, inner restaurant and spacious room. All the guests are provided with the facility to enjoy an A' la carte breakfast. Book Now
Shree Guru Lakshmi Residency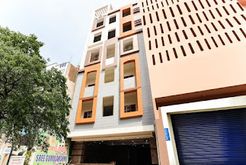 This four star accommodation property provides world class amenities with premium and spacious rooms. The help desk service is available for 24 hours for the assistance of guests. It is located in the city centre and is the key point to book as it gives you freedom to travel freely within the city. Book Now
RR Residency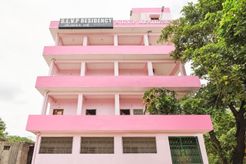 RR Residency is one of the luxury hotels in the entire city. With spacious and well maintained room, hotel also has well trained staff that is available for your service 24 hours. This modern technology hotel is the most preferred place to stay if you looking for a comfortable stay in the city of Tirupati. Book Now
SLV Residency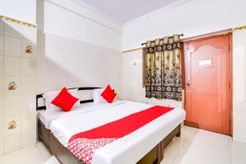 The hotel is well known for family stay. This 24 hour check property provides you with comforts like your home along with various amenities and delicious food. The staff is well trained and is quite famous for its hospitable culture. Key amenities found here are Free wifi, assistance desk, parking and hot water supply for bathing. Book Now
Dollars Grand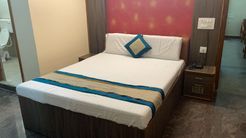 Dollars Grand is a centralized AC hotel in the heart of the city. This three star accommodation is known for its simplicity in its best. It provides free wifi and clean rooms. If you looking for a sober stay in this pilgrimage city, Dollar Grand won't disappoint you. Book Now
Kandy PLR Hotel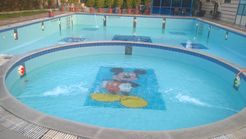 Kandy PLR is located at the entrance of Tirupati city. This pollution free hotel with a garden provides you with a cleaner environment to breathe and relax in your pilgrimage tour. 24 hours check-in is allowed and with the classic amenities, this hotel can be the right option for you to stay in Tirupati. Book Now
Plan your trip to Tirupati and choose these unique and well-maintained hotels as your accommodation.
Post by Ritika Arora: Content, Writer, MyTravaly